Research
1.
Gunma University Medical Innovation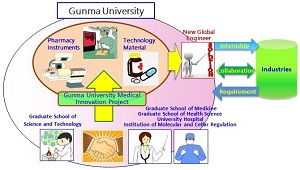 "Gunma University Medical Innovation Project" is a research project that started in 2014 with financial support from the Ministry of Education, Culture, Sports, Science and Technology of Japan. The main goals of the project are to develop new medical instruments, health monitoring devices, and diagnostic and cure medicines. Young students are educated to become a new type of global engineer with professional engineering skills as well as the ability to create new prospects comprehensively.
2.
International Research and Education Center for Element Science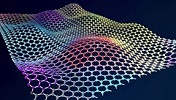 This newly founded center investigates advanced carbon materials and high-quality silicon compounds.
3.
Low-Carbon
Advanced research into carbon materials aims to realize a low-carbon society that uses hydrogen energy.
4.
Disaster Prevention Research
Disaster Social Engineering Laboratory had been conducting tsunami disaster prevention education in elementary and junior high schools for several years, which effectively saved many school-age children from the huge tsunami in the Great East Earthquake.